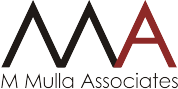 Contracts and Commercial Transactions
We advise clients on a broad spectrum of corporate and commercial work and focus our energies on finding viable and sustainable solutions, bespoke to a client's needs and requirements.
Whilst drafting or reviewing contracts and during negotiations we inform and advise the clients of their contractual rights, obligations, identify potential exposure and risks and the remedies available. We understand that a carefully negotiated and drafted contract is the best way to protect a client's interest.
We advise clients on the formation of business entities in India under the Companies Act, the Limited Liability Partnership Act and the Partnership Act (as required) which includes the drafting of pre-incorporation documents. We advise our clients on shareholder issues, shareholder or joint-venture agreements, share purchase and share subscription agreements as well as advice on issues relating to RBI and SEBI regulations and compliance.
We draft and negotiate a vast array of commercial transactions that include Power Purchase Agreements, Service Agreements, Consultancy and Employment Contracts, Escrow Agreements, Term Sheets, Non-Compete and Non-Disclosure Agreements, Terms of Use, Vendor Contracts, Distributorship Agreements, Brand-License Arrangements, Promotion and Sponsorship Agreements etc.
Our scope of work includes advising our clients on mergers, joint ventures, acquisitions and sales of controlling interest, minority sales and investment, pre-IPO placements, management buy-outs, business transfers and asset sales.