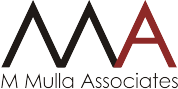 General Banking and Finance
Having worked closely with both lenders and borrowers, we understand the value of bearing in mind the needs of all concerned and have a unique 360° view of the market and are equipped to tackle complex and nuanced deal structures which require a blend of different products.
We offer our services to Banks and NBFCs by advising and assisting in drafting, vetting and negotiating all types of documentation (including facility agreements, mortgages, liens, guarantees, different types of loan documentation) relating to finance extended by the Banks/ NBFCs to its borrowers.
Given the complex nature of the regulatory environment, we aim to assist clients in effectively structuring transactions to respond to and anticipate industry and regulatory concerns. Our scope of work also extends to securitization transactions with challenging asset classes, representing lenders and borrowers on projects related to structured finance, corporate and acquisition finance and project finance transactions and structuring of new banking products and services.