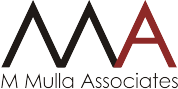 Litigation & Alternate Dispute Resolution
We understand the value of strategizing the most viable plan in order to obtain the desired outcome and even advise clients to arrive at settlements if litigation can or should be avoided. Our in depth knowledge of the judiciary and procedural laws have allowed us to devise strategy for complex and high stake litigation.
Our team is adept in handling all types of commercial litigations and arbitrations which extends across all avenues of dispute resolution and across diverse sectors such as banking and finance, construction and engineering, insurance claims, corporate, employment and pensions, employee benefits, financial services, fraud and financial crime, group litigation, professional negligence, real estate, restructuring and insolvency, trusts and succession, probate matters and cases under the Negotiable Instrument Act. We advise on litigating with the government by way of constitutional writs and disputes involving real estate projects, partnership and shareholder disputes, money recovery claims, insurance claims, intellectual property disputes and proceedings in relation to liquidation of companies. We also regularly represent clients in disputes on inheritance. We draft and negotiate settlement agreements. The firm has in the past represented clients in major corporate settlements.
We represent all kinds of clients which include public listed companies, private companies, partnership firms, banks and financial institutions, developers, individuals and Trusts before the Supreme Court of India, High Courts, District Courts, National Company Law Tribunal (NCLT), National Consumer Disputes Redressal Commission (NCDRC), National Company Law Appellate Tribunal (NCLAT), Charity Commissioner under the Maharashtra Public Trusts Act, 1950, Estate Officer under the Public Premises Act, 1971, Debt Recovery Tribunals (DRT), Debt Recovery Appellate Tribunal (DRAT), Securities Appellate Tribunal (SAT), Securities Exchange Board of India (SEBI), Central Board of Film Certificate (CBFC) and Film Certification Appellate Tribunal (FCAT). We have handled large cases that require keen litigation skills and strategic vision.