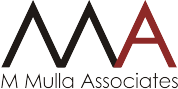 Media and Entertainment / IPR / Technology
Our firm understands the value of ideas and innovation and strives to safeguard the rights in the intellectual capital of our clients who range from Indian and Multi-national companies, start-ups, financial institutions.
We have vast experience in drafting, vetting and negotiating an array of contracts, agreements, assignments, licenses including the documentation required for launch of television channels, production of serials and syndication agreements for licensing of rights in cinematographic works to various digital platforms. Our Team has also assisted various producers and production houses on various contracts with artists, music composers, writers, cast and crew members and other related parties along with advising numerous producers, artists and other contributories on legal issues relating to intellectual property rights and regulatory and compliances work in respect thereof.
We advise our clients on how to create, protect, safeguard, enforce and monetize valuable intellectual property assets ranging from trademarks, domain names, patents, copyrights and designs to confidential information. We have negotiated transactions with numerous international brands which include franchisee, supply and distribution arrangements in the single and multi-brand retail spaces and understand the nuances that go into ensuring that the clients' interests are always well protected. The Firm has recently concluded transactions involving the entry of multiple well-known international brands into India.
We also advise on the registration of Trade Marks and assist with making applications for Registration of Trade Marks. We deal with a variety of Copyright assignment and related agreements for various works such as literary, musical, dramatic, artistic works etc. Our team is experienced in drafting reviewing and advising on agreements relating to development, licensing and acquisition of software. We also undertake matters involving Legal metrology, labelling and packaging, digital content and censorship.