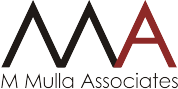 Real Estate Laws
We do not lose sight of the fact that in a real estate transaction the client engages any lawyer with an intention to consummate a transaction and accordingly offer our clients pragmatic solutions to legal issues.
We offer a broad selection of legal services in real estate matters across various sectors. We draft and negotiate various real estate contracts which include conveyances, mortgages, loan documentation, leases, development agreements, and license agreements for residential and commercial purposes. We conduct due diligences and title searches in order to highlight any concerns that may exist/ arise and advise our clients on how to mitigate any risks which may be encountered. We strategize/ structure the purchase/ sale/ development of property and also advise on registration of deeds and payment of stamp duty on real estate documents.
We have represented a vast array of clients in virtually every aspect of real estate transactions including commercial and residential leases, acquisition and sale of all types of commercial and residential properties including through auction/ tender or otherwise. Our practice covers the entire life span of a real estate transaction, from raising finance and acquisition to development and eventual sale. We have relations with other lawyers pan-India and use their services on local issues whilst advising clients. We have advised clients on complex acquisitions including acquisitions of agricultural properties.
To properly represent a client in any real estate transaction, it is important to understand the needs of all the parties involved. We have represented landlords and tenants, buyers and sellers, developers and allottees and are able to use our experience to draft agreements to the benefit of our client utilizing our understanding of the mindset of parties in the industry.
Our team assists investors, lenders and developers on all aspects of transactions including on investments, joint ventures, as well as in financing and re-structuring debt. We advise on joint ventures in various sector verticals including in mixed-use projects and in residential, commercial office, warehousing and hospitality.