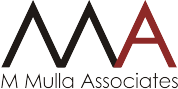 Trust & Personal Laws
We understand the need for the preservation of the client's estate for the benefit of the heirs whilst minimizing the possibility of conflicts and advise our clients' accordingly. We regularly advise on the community specific personal laws as may be applicable to clients in India. Our Estate Planning, Trusts and Private Client practice provides discreet advice to a range of clients, including high net-worth individuals, trustees and family offices.
We advise clients on the formation of private trusts and the execution of wills, property succession, preservation of wealth, wealth planning, inheritance of ancestral property, trust deeds, gift deeds, probate applications and inheritance to enable them to plan for their succession in the most effective manner in order to avoid potential conflicts in respect thereof.
We regularly draft Indentures of Trust, Wills and Codicils. We also represent the executors and legal representatives of estates to obtain probate or letters of administration, and offer our advice during the course of the execution of estates. We regularly advise various private and public charitable trusts.
We understand the sensitive nature of family affairs and this enables us to develop the kind of plan that is best suited to the client's individual aims and objectives. Our scope of work includes family arrangements, property settlements and family disputes related to property all the while maintaining the firm belief that settlement.