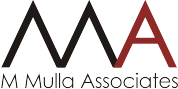 We have a range of practice areas, some of our specializations include:
Real Estate Laws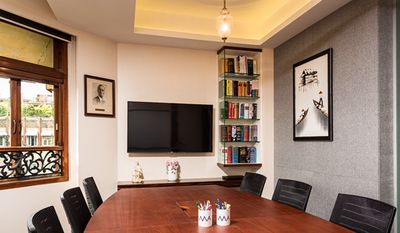 The Firm has represented a vast array of clients in virtually every aspect of real estate transactions including commercial and residential leases, acquisitions and sales of all types of commercial and residential properties. We share very good relations with lawyers in various parts of India and use their services on local issues whilst advising clients on real estate deals across India. We have advised clients on complex acquisitions including acquisitions of agricultural properties.

We offer a broad array of legal services in real estate matters and conveyancing. We draft and negotiate various real estate contracts, conveyances, mortgages, leases, development agreements, joint ventures and license agreements and offer our clients practical advice on the best possible structure. We advise on registration of deeds and payment of stamp duty on real estate documents.
To properly represent a client in any real estate transaction, it is important to understand the needs of all the parties involved. We have represented landlords and tenants, buyers and sellers and are therefore able to use our experience to draft agreements to the benefit of our client knowing well the mindset of the parties in the industry. We do not lose sight of the fact that in a real estate transaction the client engages a counsel with an intention to consummate a transaction and we accordingly offer our clients pragmatic solutions to legal issues. The Firm has recently concluded a real estate transaction involving over 100,000 square feet of prime warehousing facilities in the city of Mumbai. The Firm regularly advises a Fortune 500 Company in respect of its residential properties in Mumbai.
Litigation & Alternate Dispute Resolution
We represent public listed companies, private companies, partnership firms and individuals before judicial and quasi judicial bodies in civil and commercial litigations. We advise on litigating with the government by way of constitutional writs. We represent our clients before State High Courts and the Supreme Court of India. We have handled large cases that require keen litigation skills and strategic vision. Our litigation team has strong minds and strong wills to go the distance and ensure the best results. Our team is adept in handling all types of commercial litigations including disputes involving real estate projects, partnership and shareholder disputes, insurance claims, intellectual property disputes and proceedings in relation to liquidation of companies. We also regularly represent clients in disputes on inheritance.
In line with our firm's philosophy we provide personal attention in order to enable our clients to receive quality legal representation. We are reputed for our frank advice whilst identifying the client's case strength, and advise clients to arrive at settlements if litigation can be or should be avoided. We draft and negotiate settlement agreements. The firm has in the recent past represented a client in a publicised, high profile settlement of a corporate dispute.
Contracts and Commercial Transactions
We advise clients on the formation of business entities in India under the Indian Companies Act, the Limited Liability Partnership Act and the Partnership Act, as appropriate. We also assist in drafting pre-incorporation documents. We advise our clients on shareholder issues, draft shareholder or joint-venture agreements, share purchase and subscription agreements as well as advice on issues relating to RBI and SEBI regulations. While drafting or reviewing of contracts and during contract negotiations we inform and advise the clients of their contractual rights, obligations, identify potential exposures and risks for the clients and the remedies available to them. We also negotiate the dispute resolution provisions of a contract, including the choice of law and jurisdiction provisions. We understand that a carefully negotiated and drafted contract is the best way to protect client interest.
Trust & Personal Laws
We advise clients on the formation of private trusts and the execution of wills and testamentary documents to enable them to plan for their succession in the most effective manner in order to avoid potential conflicts in respect thereof. We understand the need for the preservation of the client's estate for the benefit of the heirs whilst minimising the possibility of conflicts and accordingly advise clients. We regularly advise on the personal laws of inheritance as may be applicable to the client in India. We regularly draft Indentures of Trust, Wills, and Codicils. We also represent the executors and legal representatives of estates to obtain probate or letters of administration, and offer our advice during the course of the execution of estates.
Industries We Represent
We represent clients from the following industry segments
› Alcoholic Beverages
› Insurance Brokers
› Commodities
› Knowledge process Industry
› FMCG
› Medicine & Bio-Technology
› Healthcare
› Real Estate
› Hotels & Hospitality
› Stock Broking and Finance
› Textile